Cluster Repair Service
Audi DIS Screen


Audi DIS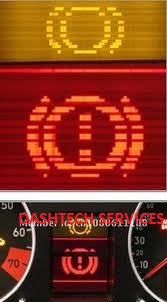 It is common for the centre screen to fail, which displays essential information for the driver .
Usually there is a partialy visible display with lines going through the screen.
A solution is available where we change the complete centre screen.
All your settings and other parameters will remain as original, we fit good quality components.
All instrument clusters are fully bench tested using specialist diagnostic test equipment.
Models covered :
Audi A3 VDO
Audi A6 VDO
Volkswagen Golf VDO
Volkswagen Passat VDO
Seat VDO