Cluster Repair Service
Bmw


Bmw Mid/Cluster Repair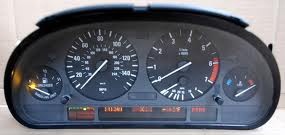 using the latest technology, we have all the necessary electronic diagrams and technical experience to repair your instrument cluster.
Pixel display errors are very common on the E38,E39, E53,X5 and Range Rover Vogue.
We provide a professional repair service, with full bench testing facilities , having the ability to emulate the instrument cluster as if it were in the car.
We carry all necessary components, including replacement screens and ribbon cables.
Normally your mileage reading, temperature display and on board vehicle data is not visible.
Your original mileage and settings will remain intact, including your vin details. You do not need to do anything, just plug and play
We also repair the pixel on the mid unit, usually found on the X5 and E39