Immobaliser Keycoding
Immobaliser


Immo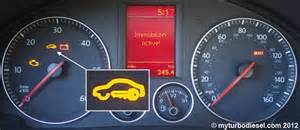 An electronic immobiliser is part of the engine control unit (ECU), and prevents the car from being started unless it recognises signals from a transponder in the key.
If the key is not recognised or is lost then the vehicle is immobilised resulting in a costly visit to the Dealer.
Immobiliser problems can be caused by many issues, from key fobs that have lost their coding, key fobs with lost transducer chips (easy to do when you are replacing the battery) Damaged or corroded wiring,faulty
ecu's
(engine
ecu
and/or immobiliser
ecu
) can bus errors, faulty sensors and actuators, corrupted body
ecu's
, faulty
BSI
Units, damaged receiver rings, there are so many causes and symptoms that it would be impossible to list them all here.
The cost of removing the immobiliser on most common cars is just

£80.00

plus carriage at cost, some do cost more than this,

particulaly

where the immobiliser has to be be bypassed rather than removed
We see so many cars with immobiliser problems that we have invested significant time and resources in specialist technology to enable us to resolve the many different problems that result.
Common Problems
Central Locking not working
Alarm not Working
Car Wont start - Immobiliser Light On
Car Wont Start - Immobiliser Light Flashing
Car Wont Start - Immobiliser Light Off Car Starts then Stops
These are just some of the many problems or symptoms of immobiliser faults, we see immobiliser problems just about every day of the week, we have many days when we have as many as 5 cars in our workshop with immobiliser related problems.
If your car wont start and you have a cover with the AA, RAC, Green flag or any of the other breakdown operators you can just ask for the vehicle to be recovered to our workshops, If you don't have breakdown cover, we have negotiated special rates with a number of recovery specialists due to the huge number of vehicles that are brought to us, with prices starting at only £30 for recovery and much wider coverage available anywhere in the country.
We are able to remove or bypass the immobiliser on almost all cars, many can be done by mail order, however some vehicles have to be done in our workshop.
Please complete the form including as many details as possible and we will try to help you in the most ecconomical way possible to help you resolve the problem with your car.